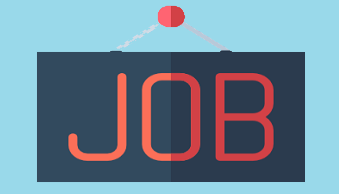 Utrecht University has opened two four-year PhD research positions in the field of global environmental governance. The two PhD researchers will become part of the new, cutting-edge research project 'Problem-Shifting between International Environmental Treaty Regimes: Causes, Consequences, and Solutions' (ProblemShifting). This research project is directed by Asst. Prof. Rakhyun E. Kim, and funded for five years (2021-2026) through a 1.5 million euro 'Starting Grant' from the European Research Council.
The project explores a major dilemma in global environmental governance, that decisions to protect one part of the environment often lead to new, and sometimes even more chronic and severe, environmental problems, the phenomenon known as global 'environmental problem-shifting'. In this project, we focus in particular on problem-shifting occurring between international environmental treaty regimes, which are articulated in over a thousand issue-specific multilateral environmental agreements. We will (1) identify and explain the conditions under which problem-shifting occurs; and (2) assess and predict the systemic effects of problem-shifting through a novel methodology. Building on these findings, we will (3) offer innovative governance solutions that help ensure our global environmental efforts add up to a net positive impact.
The PhD researchers will design and implement two independent, yet highly related, PhD research projects within the broader framework and research design of ProblemShifting. Both researchers will carry out empirical analyses and contribute to methodological innovation and theoretical development, with a view to advancing our understanding of the structure and dynamics of global environmental governance.
Utrecht University, founded in 1636, is one of the leading research universities in Europe, with particular strengths in sustainability sciences. Our university is committed to a strategic orientation on four overarching themes, which include 'Pathways to Sustainability' and 'Institutions for Open Societies'. The PhD researchers will be able to develop their research at the interface, and with the support, of these main strategic themes of the university, opening up numerous opportunities for university-wide interaction.
Applications close on June 6, 2021 (23:59 CEST). The successful candidates are expected to start on 1 November 2021.