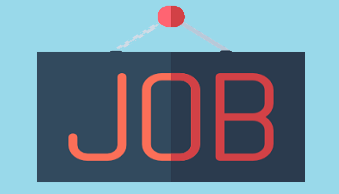 The current Programmer position will support the project on a number of computational tasks. The successful candidate will work within the SCALAR research team for a period of 2-3 years to help with (1) the design and increasing the performance of spatial ABM, and (2) integrating ABM with CGE models, and establishing a link with IAM. The first set of tasks will involve a development of a modular approach to the design of ABM, with a thorough model architecture, and flexible pathways for scaling up spatial ABM (currently coded in Python). Moving from urban to large-scale agent-based simulations is an important aspect of the project. This will also require a thorough uncertainty analysis, ABM output data processing and visualization. For the second set of tasks that aspire to link the ABM with the CGE model (coded in GAMS), you will work on aligning the data exchange between these models based on the latest advances in multi-modeling and the international standards on model integration. This may also involve a development of software wrappers. We connect to the international efforts (iEMSs, GLP, CSDMS, AIMES and Open Modeling Foundation) to build large-scale ABM and to standardize integration of multiple models. Depending on your preferences, you will also be given an opportunity to attend conferences of relevant international communities.
You will be part of the Policy Analysis group in the Department of Multi-Actor Systems at the Faculty of Technology, Policy and Management. The Department hosts 100+ scholars with computer science and policy analysis background with many specialized in quantitative modelling of socio-technical-environmental systems.
Requirements
The ideal candidate will possess the following:
• MSc or PhD degree in Environmental sciences, Computer Science, Software Engineering, Mathematics, Statistics or equivalent;
• Working knowledge of Python and demonstrated programming experience (student projects; computational projects with industry or government);
• Knowledge of other programming languages (Julia, C++, R, etc.) or software (MatLab, GAMS, etc.);
• Solid problem-solving skills and willingness to apply innovative programming techniques;
• Capacity to work on your own initiative, with minimum supervision;
• Ability to work well and communicate as part of a multidisciplinary team;
• Excellent written and verbal English communication skills.
 Deadline: November 15th 2023