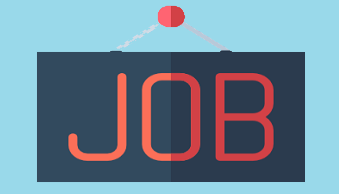 JOB ID: 312109
The Atmospheric Sciences and Global Change Division at Pacific Northwest National Laboratory (PNNL) and its Maryland based Joint Global Change Research Institute (JGCRI) seek one or more early to mid-career Research Scientist to support one or more of the following research areas: the development and application of energy, emissions, and climate change policy analysis and modeling, including analysis of clean energy policies and deep decarbonization strategies and their implementation, the development and integration of multiple global, regional, or sectoral models of energy, water, land, and related systems with a major focus on energy system transitions and climate change, and the development of air pollutant emission inventories. The assignment location is at the JGCRI in College Park, Maryland. The anticipated tasks will include:
Multi-scale economics modeling within the Earth-human systems models, including development of new capabilities, analysis of mitigation policies and climate change impacts; and the use of these models/methods for scientific inquiry and decision research;
Contributing to clean energy policy research, modeling and analysis (e.g., publishing papers in peer-reviewed journals, presentations at scientific and technical conferences; presentations to internal and external stakeholders)
Close collaboration with interdisciplinary scientists at JGCRI/PNNL, other collaborating research institutions, and sponsoring agencies and other decision makers (e.g., US EPA, US DOE, and White House)
Further development and application of the Community Emissions Data System (CEDS) global, open-source emissions research project.
It is anticipated that the successful candidate will work on multiple projects with varying needs and tasks, including policy analysis, the Global Change Analysis Model (GCAM), and CEDS..
Minimum Qualifications:                                                                 
BS/BA with 2 years of experience MS/MA with 0-2 years of experience PhD with 0 years of experience
Preferred Qualifications:
BS/BA with 5 years of experience MS/MA with 3 years of experience PhD with 1 year of experience
PhD, MS or MA Degree in Public Policy, Engineering, Economics, Physical Science, or related field, with knowledge of Earth-human system and economics models
Post-graduation research experience
Record of publication in peer-reviewed journals
Project management experience
Demonstrated ability to work both independently and as a member of multi-disciplinary science teams.
Foreign language fluency would be a plus (Vietnamese, Thai, Mandarin, and Russian would all be languages of interest).
For more information and/or to apply, please visit: https://careers.pnnl.gov/JobOpeningId=312109