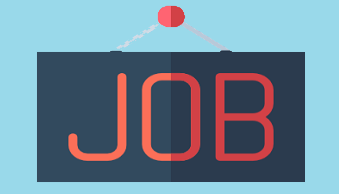 Job listing information
Reference

 

NAT00789

Closing date

 

2 December 2020
Job summary
How can the UK reach net-zero emissions?  We can no longer answer this by modelling individual parts of the energy system, such as electricity or transport.  All sectors and energy vectors must be considered together, and this is the core challenge being addressed by IDLES: the Integrated Development of Low-carbon Energy Systems.
IDLES is a five-year multidisciplinary research programme hosted at Imperial College London.  It brings together researchers from across College to provide the evidence needed to facilitate a cost-effective and secure transition to a low-carbon future. It centres on whole-energy systems analysis; aiming to create modelling tools that can better coordinate the complex interactions within the energy domain and indicate optimal forms of future, integrated, energy systems to policy makers. Using this approach to plan the UK's future energy system has the potential to enable large cost savings in providing decarbonised energy, to ensure security of supply and compliance with emissions targets.
Your role as Research Associate within IDLES will be to lead the economic modelling of low-carbon energy markets.  The underlying aim is to ask whether current regulations, markets and policies will naturally steer us towards the optimal systems proposed by the central IDLES energy systems model. If not, can they be redesigned so that the 'invisible hand' guides firms and consumers to the social optimum, with minimal intervention and distortion?
You will develop ways to assess both incremental changes to existing market structures and fundamentally new ones (e.g., moving away from energy pricing to the capacity-based 'service tariff' used in mobile telecoms, or hybrids of the thermal-led British and hydro-led Nordic pricing models to reward cross-sectoral storage and demand flexibility). Your work will investigate potential new markets for heat, hydrogen and other new energy vectors.
Duties and responsibilities
Work with MOSSI, a simple power market model (using the merit order stack approach) with dynamic investments to test the impact of decarbonisation pathways on energy prices and appropriate market designs.
Model the effects of large scale inter-seasonal storage and demand-side flexibility on the future development of the UK's energy system.
Develop a soft-linking protocol between MOSSI and the core IDLES model (being developed by Professor Nilay Shah and Professor Goran Strbac), so that we can explore the economic rationality of the pathways emerging from their optimisation model.
Test how society evolves from the present to these proposed decarbonised energy systems. Will the market naturally guide investments in the recommended directions? Will the right technologies be deployed at the scale and pace required? Will high-carbon or other sub-optimal lock-ins occur without rule changes?
Lead on the intellectual development (backend) of an outreach website for the IDLES project. This will use the MOSSI model (or similar) as the basis for a what-if game in which the consequences of different low-carbon energy policies can be compared. This could, for example, be a website showing the real-time operation of the energy system in 2050, in the style of 'Electric Insights' (electricinsights.co.uk).  We will then engage a professional website/app developer to present the system in an engaging and visual fashion
Research Duties:
To take initiatives in the planning of research
To direct the work of small research teams
To identify and develop suitable techniques, and apparatus, for the collection and analysis of data
To ensure the validity and reliability of data at all times
To maintain accurate and complete records of all findings
To write reports for submission to research sponsors
To present findings to colleagues and at conferences
To submit publications to refereed journals
Essential requirements
A PhD degree (or equivalent) in an appropriate science, engineering or economic subject
A proven track record in conducting high quality research, as evidenced by innovative publications in peer reviewed journals, commensurate with career stage
Experience of modelling energy systems using existing tools or by developing your own
Modelling techniques, including simulation or optimisation
Excellent written communication and fluency in English
Excellent interpersonal and communication skills, with the ability to communicate clearly and with confidence with colleagues and external stakeholders
Exceptional technical and scientific writing ability with proven track record in peer reviewed publication in the international scientific literature, commensurate with career stage
Ability to work independently and within a multi-cultural and multi-disciplinary team
Strong analytical skills with the ability to produce high-quality research in a timely manner
A high level of analytical ability, with the potential to provide scientific leadership
Excellent presentation skills, and ability to communicate complex scientific material with clarity and coherence
Ability to work in a fast-paced environment, often under pressure and conflicting deadlines
Ability to prioritise own work in response to deadlines
Further information
Candidates who have not yet been officially awarded their PhD will be appointed as a Research Assistant within the salary range £35,477 – £38,566 per annum.
Should you require any further details on the role please contact: Iain Staffell: i.staffell@imperial.ac.uk
For technical issues when applying online please email recruitment@imperial.ac.uk
The College is a proud signatory to the San-Francisco Declaration on Research Assessment (DORA), which means that in hiring and promotion decisions, we evaluate applicants on the quality of their work, not the journal impact factor where it is published. For more information, see https://www.imperial.ac.uk/research-and-innovation/about-imperial-research/research-evaluation/
The College believes that the use of animals in research is vital to improve human and animal health and welfare. Animals may only be used in research programmes where their use is shown to be necessary for developing new treatments and making medical advances. Imperial is committed to ensuring that, in cases where this research is deemed essential, all animals in the College's care are treated with full respect, and that all staff involved with this work show due consideration at every level.
http://www.imperial.ac.uk/research-and-innovation/about-imperial-research/research-integrity/animal-research/
Imperial College is committed to equality of opportunity, to eliminating discrimination and to creating an inclusive working environment. We are an Athena SWAN Silver award winner, a Stonewall Diversity Champion, a Disability Confident Employer and work in partnership with GIRES to promote respect for trans people.
Documents