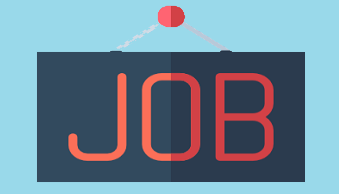 Job Location: Resources for the Future – WASHINGTON, DC
Education Level: 4-Year degree or higher
Description
Resources for the Future (RFF) is an independent, nonprofit research institution in Washington, DC. Our mission is to improve environmental, energy, and natural resource decisions through impartial economic research and policy engagement. We are seeking a Research Assistant or Research Associate to use, maintain, modify and add features to one of the power sector simulation models at RFF. This position provides strong preparation for doctoral programs and for research and analytical jobs, such as in academia, industry and consulting. The work of RFF research assistants and associates and their colleagues at RFF is often published in academic journals, and many former RFF research assistants and associates have successfully obtained graduate degrees in the most selective Ph.D. programs in their fields.  Probable start:  Immediate to early summer 2020.
Job Responsibilities
The successful applicant will further develop and apply one of RFF's two electric sector simulation models, and may help with the other one as well. The two models are both advanced power sector models that project system operation and generator construction and retirement in successive years. Both are used to project the effects of energy and environmental policies, potential energy infrastructure investments, and other potential developments that affect the energy sector and the environment. Both are used in conjunction with air pollution models to also project health effects of different policies. Beyond that, they have different characteristics and unique strengths. The Engineering, Economic, and Environmental Electricity Simulation Tool (E4ST) uses an unusually detailed, realistic transmission system model. The Haiku model is a perfect foresight model with uniquely nuanced representation of policies. Which model or models the applicant works with will depend in part on research and policy priorities and funding, and in part on the applicant's skills and background. We expect that the successful applicant will be engaged in all or most of the following activities:
Understand, use, update, and improve the E4ST or Haiku software, the extensive associated input datasets, and their documentation.
Interpret, check, and use model outputs.
Participate in analysis and writing for journal papers, memos, and presentations that use one or more of the models. This often has evolved toward an increasing role as an author.
Participate in other RFF research work.
Qualifications
Candidates who possess a Master's degree in engineering, computer science, economics, or a related field and have at least three years of relevant experience will be considered for the Research Associate level.
Candidates who possess a Bachelor's degree in engineering, computer science, economics, or a related field, or equivalent experience, will be considered for the Research Assistant level. Relevant work experience is a strong plus. We initially offer a one-year appointment renewable for a second year and potentially beyond, with promotion prospects.
Software development. The successful applicant will have to understand, use, maintain, modify, and add features to the extensive code that makes up one of the two models mentioned above. Proficiency coding in one or more language, for example MATLAB, GAMS, STATA, R, or Python is important. We believe that software development skills are often largely transferrable from one language to another. E4ST is written in MATLAB and Haiku in GAMS.
At least a basic understanding of constrained linear optimization.  E4ST and Haiku each simulate the operation of the power system by employing a modified version of the type of optimization problem that power system operators solve to decide how to operate the power system. Drawing on principles of optimization, the successful applicant will have to be able to interpret the results and check for results that might indicate a problem.
Ability to work with and without supervision in a careful and conscientious manner.
Ability to communicate clearly in writing.
Training in electrical engineering is a plus.
Training in economics is a plus.
Salary and Benefits
Salary is competitive (high $40Ks for research assistant, and mid to high $50Ks for research associate, depending on qualifications). Benefits include a collegial environment, 10 days annual leave (20 days for research associate), 13 days sick leave, 3 days family medical leave, 10 holidays, medical insurance, educational assistance, and commuter benefits. RFF is an equal-opportunity employer committed to promoting a diverse workplace. We do, however, look for candidates already authorized to work and live in the U.S. For other RFF job openings, follow our career opportunities website.
To Apply
All applications must be submitted electronically. To apply, please go to http://www.rff.org/about/careers and follow the link "Research Assistant or Associate—Electric Sector Simulation Modeling for Policy Analysis." Please fill out the application and upload the following, beginning the name of each file with your last name.
Cover letter
Resume summarizing your qualifications for the position
Copy of your post-secondary academic transcript(s) (unofficial transcripts are acceptable at this stage)
In the online application, please be sure to answer the proficiency questions. In addition, the application will ask for information on three references. We will only contact references for candidates who are finalists, after an interview.