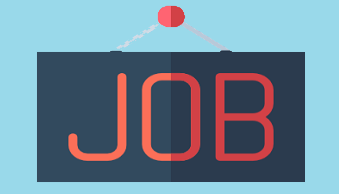 Postdoctoral Research Fellow
College of Life and Environmental Sciences (GSI), University of Exeter
The above full-time post is available to start immediately on a fixed term contract until the 28th of February 2023.
About the role
The post holder will work in modelling quantitatively the impact of low-carbon innovation and technological change policy on the macroeconomy, energy systems and the environment. The post holder will work in close collaboration with other modellers in partner institutions. The candidate will have a PhD or equivalent experience/qualifications in related fields, including quantitative modelling of socio-economic or earth system data, non-linear dynamics, complexity science and programming.
We are seeking an outstanding, highly motivated and committed Postdoctoral Research Fellow to provide quantitative research capacity in the BEIS-funded project Economics of Energy Innovation and System Transition (EEIST). EEIST is a €4.8m multi-intitutional research project led by the University of Exeter, involving partners based across the world including five UK universities. The project seeks to improve and develop new complexity science models used for informing climate change mitigation and energy innovation policy for governments (China, India, Brazil, the UK and the EU).
A core element of the project is to develop, improve and use the global macroeconometric and evolutionary model E3ME-FTT, in collaboration with the research institution and consultancy Cambridge Econometrics, in relation to structural economic change in the context of scenarios of emissions reductions, reduction of fossil fuel use and climate change. The role will involve developing new model components, algorithms and computer codes for modelling innovation and the diffusion of low-carbon innovation, and the emergence of new technology paradigms across industry and society. The post will involve writing research articles, delivering scientific presentations, and engaging with different types of stakeholders, notably the UK government. The post holder will travel to project meetings across the world, and to work alongside fellow scientists in different institutions. The post holder will also apply for funds for furthering this area of research as appropriate and in collaboration with his line manager.
The post will be based at the Streatham campus of the University of Exeter, at the Geography department within the Global Systems Institute.