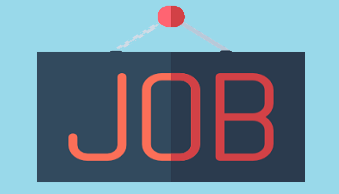 Job Description
The Earth and Biological Sciences Directorate (EBSD) leads novel and necessary research in three core areas: Atmospheric and Climate Sciences, Biological Sciences, and Environmental Molecular Sciences. The contributions of EBSD staff are many as we continue to elevate the impact of PNNL's science mission: to understand, predict, and control the complex adaptive systems underlying the science behind Earth, energy, and security.
Responsibilities
The Joint Global Change Research Institute (JGCRI) at Pacific Northwest National Laboratory is soliciting applications for a postdoctoral position to work on integrated assessment modeling and in particular, on topics related to energy, emissions, and minerals modeling. The successful applicant will lead the analysis using the Global Change Analysis Model (GCAM; http://jgcri.github.io/gcam-doc/index.html). Specifically, this researcher will work on topics such as modeling of energy, agricultural, and minerals trade; detailed representation of liquid fuels in GCAM; and representation of carbon dioxide removal in GCAM. In addition, the researcher will also work on topics related to the application of GCAM for national and international decarbonization strategies and analyses of climate and emission pledges and policies (e.g. nationally determined contributions and the U.S. Inflation Reduction Act). The researcher is expected to lead and contribute to multiple peer-reviewed journal publications on this work. There will be many opportunities to work with the multi-disciplinary team within JGCRI as well as collaborators in other national labs and universities.
Qualifications
Minimum Qualifications:
Candidates must have received a PhD within the past five years (60 months) or within the next 8 months from an accredited college or university.
Preferred Qualifications:
Receipt of Ph.D. in engineering, physical sciences, public policy, applied mathematics, computational science, economics, or related field; Previous graduate-level statistical and/or strong quantitative coursework, as well as substantial programming experience; Proven capability to publish in peer-reviewed journals.
A background in engineering, physical sciences, public policy, applied mathematics, computational science, economics, or related field; strong verbal and written communication skills; a willingness to work both independently and within a collaborative team environment; experience with R, python, and/or C++ is particularly useful.
Deadline: 27 November 2023