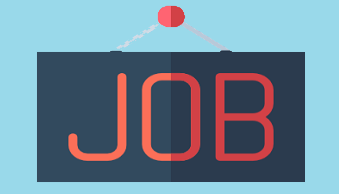 Post-Doctoral Researcher – Trade Hub (AD1188)
SCIENCE 
|

Fixed term, full-time

£32,000 – £38,000

Closing date: 2020-11-16

We are seeking a curious and multidisciplinary researcher to work within teams at UNEP-WCMC and IIASA to quantify ecosystem service feedbacks within the GLOBIOM integrated assessment model.  This novel and exciting work will form part of the work programme of the Trade Hub Project, a large multi-disciplinary and international project aiming to help make sustainable trade a positive force in the world. The research will build upon scenarios developed by Leclere et al. 2020 (Nature) investigating how to 'Bend the Curve' of biodiversity loss, and will assess how ecosystem service feedbacks alter the scenarios to provide improved estimates of biodiversity futures. The researcher will also work closely with the Natural Capital Project team in the USA to investigate potential GDP outcomes of the refined scenarios.
You will have a PhD in a physical, mathematical, computational, environmental or biological discipline and experience in analyses and data manipulation. Experience of developing, applying and understanding IAM models or land/use management models is essential, as is a strong background in code development and a solid understanding of a range of ecosystem service models.
We will provide you with the challenge of working on a high profile project, where your work really makes a difference to the field of conservation in an area aligned to our strategic aims and broader global initiatives. In addition to training and development opportunities, we offer a competitive salary and benefits package, including generous pension contributions.
If you are looking for a rewarding and challenging post where you can impress us with your curiosity for identifying sustainable futures for biodiversity, we want to hear from you. Please complete our application form and send it together with your CV and a short covering letter through the link below by 16th November 2020. Applicants must be able to evidence the right to work in the UK. Please note that unless Covid travel restrictions prevent safe travel, the PDRA will be expected to spend several months a year in Austria, working with the team in IIASA, and will also be expected to travel to the USA to collaborate with colleagues in the Natural Capital Project. If travel should not be possible we will ensure collaborative work is still possible.
WCMC attaches great importance to addressing safeguarding and ethical considerations in all activities carried out by its staff, including where partner organisations or individuals are part of the delivery of our work. This includes children and vulnerable adults in the community who may be vulnerable to abuse. WCMC act with integrity, are transparent and expect applicants to share the same values.
WCMC is a UK charity that promotes for public benefit the conservation, protection, enhancement and support of nature and natural resources worldwide. We do this by collecting, storing, processing, analysing, interpreting and sharing data that increase our knowledge and understanding of biodiversity and the conservation of nature. Good data are the foundation of informed decision-making and we work with many partners to help them develop their knowledge and capacity to make good decisions.
We collaborate with the United Nations Environment Programme within the UN Environment Programme World Conservation Monitoring Centre (UNEP-WCMC).
Deadline for application: 16th November 2020
Please note this is not a UN post and we can only accept applications from those eligible to work in the UK.