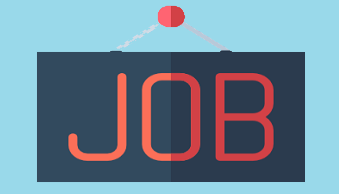 The Institute for Carbon Removal (ICRLP) at American University (AU) invites applications for a full-time, postdoctoral researcher to work on a project aimed at the better integration of carbon removal approaches into two integrated assessment models (IAMs). This appointment is a one-year position and will commence on or around August 24, 2020 and run through August 2021. The exact start date is negotiable.
The Institute for Carbon Removal Law and Policy is an interdisciplinary team committed to the assessment and advancement of sustainable approaches to carbon removal. The Institute itself sits within the School of International Service at American University. The successful candidate will be expected, in addition to contributing to and producing research outputs, to contribute to the work of the Institute and the School by presenting research in progress and engaging graduate students working in related areas. We are seeking candidates who have received a PhD within the past five years (60 months) or within the next 8 months from an accredited college or university.
The project is being led by Dr. David Morrow. The postdoctoral researcher will be expected to (1) help develop strategies for modeling the implementation and adoption of various carbon removal technologies and practices in IAMs; (2) help implement those strategies in two IAMs, GCAM and EnROADS, to enable both models to represent a broad portfolio of carbon removal technologies and practices as endogenous responses to climate policy; and (3) help carry out research studies in GCAM that analyze the impact of that broad portfolio on mitigation pathways. The specific carbon removal technologies to be modeled include afforestation/reforestation, bioenergy with carbon capture and storage (BECCS), soil carbon sequestration, terrestrial enhanced mineral weathering, ocean alkalinization, direct air capture with storage (DACCS), and biochar. The Institute is particularly interested in candidates who can contribute to the modeling of soil carbon sequestration.
The research is part of a larger project looking at: (1) the integration of carbon removal approaches into a suite of IAMs; and (2) the development of new socio-environmental dynamic approaches and models that can capture important interplays between social and environmental systems. The successful candidate will work with the existing ICRLP team, including another postdoctoral researcher who is devoted full-time to this project.