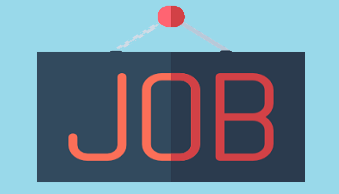 Presentation of the postdoctoral project:
The "Carbon management and negative CO2 emissions
technologies towards a low carbon future" (CarMa) chair, aims to provide concrete answers to the viability of the deployment of negative emissions technologies (NETs) to help the decarbonization of the energy system. These innovative technologies appear to be one of the most promising options to mitigate greenhouse gas emissions within the industrial sector. In pursuit of this mission, the CarMa Chair of IFPEN is seeking a Postdoctoral Researcher that can further contribute to the modeling of the energy intensive industry in the TIMES MIRET-EU IFPEN model and assess the potential of NETsin driving the decarbonization efforts across different energy intensive industries. By joining our team, the postdoctoral researcher will play a pivotal role in unraveling how NETs can be harnessed to reduce emissions and promote sustainability
within energy-intensive industries.
Scope of the research:
The candidate can start by representing into TIMES MIRET-EU other energy intensive industrial activities in terms of materials production, detailing each of the production steps, and clearly identifying those processes (existing and new) where process emissions are produced and where
biomass can substitute fossil fuels and if it is possible to couple them with CCS/CCU. The postdoctoral researcher can start by detailing the pulp and paper industry. Thereafter, it can explore the refinery, aluminum, ammonia industry, and/or hydrogen production. Furthermore, the candidate should assess the impact of the implementation of other abatement technological options, e.g. DACCS, that could potentially contribute to indirectly reducing emissions from the industrial sector. Another contribution would be regarding the modelling of CO2 mineralization. Finally, different sensibility analysis for NETs deployment should be performed, for example: different discount rates, lower biomass potentials, limit to the CO2 that can be stored per year, etc.
Candidate's profile:
PhD degree in energy and prospective modeling, experience in mathematical optimization, strong knowledge of the TIMES model, analytical skills, and self-driven personality.
You can send your CV and motivation letter to Carlos Andrade : carlos.andrade@ifpen.fr