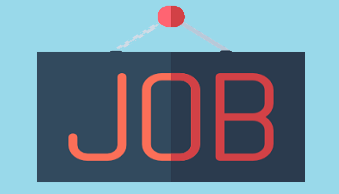 The research group Global and Regional Land-Use Change at the Department of Environmental Sciences is looking for two PhD candidates. Our research focuses on the analysis of the impacts of different drivers and policies on land-use change.
The political support of conventional biofuels has illustrated that national legislation (e.g., in the USA or the EU) has global socio-economic as well as environmental implications. Aiming to reduce greenhouse gas emissions, several political institutions have launched strategies to foster the use of sustainable fuels and platform chemicals (SFPCs). While most SFPCs are expected to be imported to Switzerland, implications on international markets, social impacts (e.g., food security), and indirect environmental effects (e.g., global land-use change) depend on the technology pathway and are unknown. Consequently, suitable policy instruments and implementation strategies must be developed with caution, carefully considering these interdependencies. The prime goal of the two PhD positions is to contribute to a better understanding of these interdependencies. The works will be embedded in the Swiss Federal Office of Agriculture SWEET-funded project "ReFuel.ch". The project will develop robust and practical pathways for introducing SFPCs to markets and the Swiss energy system using an inter- and transdisciplinary approach. You will gain hands-on experience in numerical modelling working both autonomously and directly with other group members and external collaborators. Depending on your personal interests and skills, you may define additional research goals within this larger project framework.
Applicants must possess an academic qualification (MSc/MA) in agricultural economics, environmental economics, (economic)-geography or a closely related field, and should have experience with relevant empirical methods (basic ability in programming and statistical analysis). Prior knowledge of CGE modelling including the software GAMS would be an advantage. A good level of English and German, excellent communication skills and a willingness to collaborate are essential.
The position is funded for four years. As the research project is a collaborative effort between 16 research teams across Switzerland and hosted at the very interdisciplinary Department of Environmental Sciences of the University of Basel, you will be able to work in a scientifically highly stimulating environment. You will join a supportive, collaborative and cooperative work environment with regular meetings and exchanges. We support participation in a broad and well-established international research network. Further, we offer modern research facilities and an excellent scientific environment at Basel University. Salary and social benefits are provided according to the University of Basel rules.
Deadline: Review of applications will begin November 15th, 2023, but the position will remain open until filled.