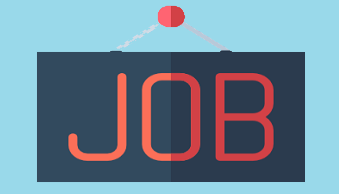 Are you an experienced researcher in possession of a doctoral degree or do you have at least four years of full-time equivalent research experience?
Discover the opportunities of Marie Skłodowska-Curie Actions Individual Fellowships for researchers at the Euro-Mediterranean Centre on Climate Change Foundation
CMCC Foundation is the non-profit Italian research centre on climate science and policy. Its activities focus on the development and applications of models of climate dynamics, impacts of climate change and adaptation and mitigation policies.
Under the framework of Horizon 2020 Marie Sklodowska-Curie Actions, CMCC is taking into consideration to support individual experienced researchers in order to develop research proposals with reference to the 2020 Call Marie Sklodowska-Curie – Individual Fellowships – Standard European Fellowships (MSCA-IF-EF-ST).
MSCA-IF Standard European Fellowships support experienced researchers for a full time period between 12 and 24 months. Fellowships are open to researchers meeting the following criteria:
Candidates must have a doctoral degree or at least 4 years of research experience (full-time equivalent) since obtaining a university degree giving access to doctoral studies;
Eligible researchers can be of any nationality and must not have resided or carried out their main activity in Italy for more than 12 months since September 2017;
All requirements of the H2020 MSCA-IF programme (See Guide for Applicants).
Eligible Applicants are invited to:
register to CMCC JAM (Job Application Manager) website and fill in the online form following the link below
send through CMCC JAM any time before 31th May, 2020:
A detailed curriculum vitae, including list of publications;
A two-page document including both:

a cover/motivation letter detailing research interests and experience (max 1 page);
an abstract of the MSCA research proposal (max 1 page).
The candidates will be selected by CMCC in end of June 2020.
The selected candidates will be supported in the development of the project proposals for Marie Skłodowska-Curie European Fellowship that must be submitted to the European Commission by September 9th, 2020 – h. 17.00 CET.
More information on the Marie Skłodowska-Curie Individual Fellowships is available on the EU-MSCA Web Site.