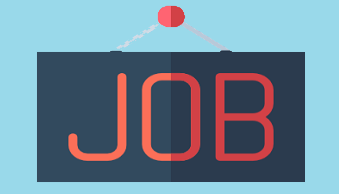 Will you be modelling the Energy System, to support fact based decision making and contribute to the Energy Transition?
What are you going to do?
You will contribute to the development and analysis of long-term energy system scenarios under stringent climate change constraints and varying assumptions regarding energy technology deployment. As a junior researcher energy system modelling you will mostly work on building, developing, expanding, using and applying our new TIMES-Europe model, an effort which has been launched in 2020 and is now ongoing. You may also contribute to maintaining and using the global TIAM-ECN model, as well as get involved in other quantitative analysis tools. For both models the purpose is to support decision-making for a low-carbon energy transition at the European and global level, respectively.
The scenario modelling work is applied in research projects for notably the European Commission, as well as in strategic advisory work for international institutions and policy makers across the world. You will participate in multiple international projects and collaborate with project partners from around the world; the majority of your tasks consist of contributing to the further development of the TIMES models and conducting applied energy transition research with these models to serve international energy and climate policy making and assist the implementation of the Paris Agreement by providing sound science-based policy-relevant insights. You will also collect and assess technical and economic input data and will be responsible for analyzing and reporting the results for both policy and scientific audiences.
The results of your research will have scientific merits, but will also help government, industry, and other stakeholders to make far-reaching decisions that shape our future society.
What do we ask from you?
You are passionate to make a difference in society through innovation, you are persistent and result driven and enjoy finding your way in a dynamic project organization. You are eager to solve complex problems, together with your colleagues. Ideally, you already have a strong affinity with quantitative energy analysis or modeling. We are looking for a researcher with the following background:
You have an MSc in environmental or energy sciences, applied mathematics, physics, or chemistry, and are interested in obtaining a PhD.
You already have some experience in energy system modelling or in quantitative analysis related to energy and/or environmental issues.
You already have some experience with, or possess an interest in, writing scientific publications in these fields.
You have the ability to readily familiarize yourself with the research methods that are used in the field of energy system modelling.
You have experience in programming and/or data-intensive analysis, and possess excellent oral and written skills in English.
You are able to work in a team as well as independently and you possess an engaging, motivated and proactive attitude, capable of working in an international network of scientists.
What can you expect from your work environment?
You will be part of the Energy Transition Studies(ETS) expertise group, located in Amsterdam. This team of about 80 highly skilled researchers develops techno-economic, socio-economic and socio-scientific knowledge, methods and tools that governments, companies and organizations can use to innovate in the context of the energy transition. Research projects are carried out both at the national and international level, and ETS extensively cooperates with universities, consultants, governments, and companies. ETS provides support to ministries in the Netherlands, evaluates energy and climate policy of the European Union, and conducts analyses for numerous international organizations and countries around the world. ETS develops and applies national and international integrated assessment models, energy market models, and sector-specific models.
More information:
Contact person: Prof. Dr. Bob van der Zwaan, Principal Scientist, TNO Energy Transition
E-mail: bob.vanderzwaan@tno.nl
End date application period: 30 June 2021