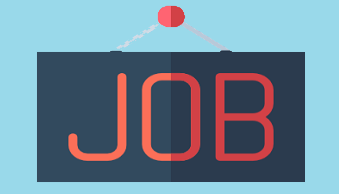 EnergyVille is a collaboration between the Flemish research partners VITO, KU Leuven, imec and UHasselt in the field of sustainable energy and intelligent energy systems. VITO is looking for an excellent researcher to add competence to the  interdisciplinary energy market team (economics, business administration, applied mathematics, electrical & mechanical engineering).
You will be involved in several research and consultancy projects as expert on modelling and assessment of  energy markets including e.g. clearing mechanism, product system, spatial and temporal organization. Concrete, the markets in scope cover electricity extended to multi-carrier markets for gas and heat: from day-ahead markets to real-time balancing including system services. You will model markets as mathematical problems formulated as optimization problems, and also as games capturing market participant behavior. Modelling language include Python and Julia. You will be based in VITO/EnergyVille in Thor Park Genk, Belgium.
As Expert Energy market modelling, you will
Collaborate within the energy market team on varied projects.
Develop and assess new concepts for energy markets and products, and create insights on innovative market design for all the involved stakeholders in the energy landscape.
Formulate mathematical problems for different (multi-carrier) energy market designs applying optimization and game theory, optionally including the individual decision-making of market participants.
Implement and develop solutions/algorithms for the formulated problems in Python/Julia using mathematical solvers.
Translate your findings in relevant policy and strategy advise to relevant stakeholders including regulators, policy makers, system operators and industry.
Contribute to writing (parts of) project proposals and offers to tenders.
Manage defined tasks and budget related to your area of expertise.
QUALIFICATION
We are looking for candidates who meet the following criteria.
You hold a master degree in Engineering, Economics or Applied Mathematics. A PhD is an added value.
You have at least 3 years of experience within energy sector and want to further study energy markets, energy systems and the changes within these fields.
You have factual knowledge on how todays' energy markets are designed and regulated in Belgium and in EU.
You have strong background in formulating and solving mathematical optimization problems.
You are well acquainted with the concepts from game theory and agent based theory.
You have experience in a modelling/programming language, preferably Python and/or Julia.
You easily grasp different ideas and know how to detect research questions.
You like to act on an international platform and connect easily with other researchers.
You are skilled at writing scientific papers and giving presentations, and you have a proven record track of publications on the topics of energy markets.
You are capable of detecting commercial opportunities to valorize your expertise on energy markets.
You have good communication and networking skills.
Linguistic requirements for this job: English, knowledge of Dutch is a bonus.
OFFER
A competitive salary
A range of benefits including allowances, insurances and an adjustable holiday package
Flexible working hours and workplace
Innovation is our core asset, therefore it goes without saying that we give our employees the opportunity to undertake additional training and keep up to date in their field of expertise
The chance to be part of an organization with an international reputation, known for its advanced technological research and scientific consultancy
The possibility to actively contribute towards sustainable developments at local, national and global level
REQUISITION
Location: Genk
Jobfield: R&D & Engineering
ID: 28580