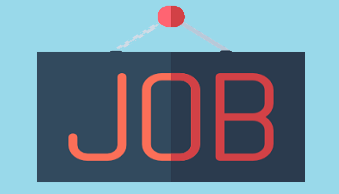 Energy Systems Modellers and Data Science Graduates
Reference number: 00002548
Center on Global Energy Policy, Columbia University, Morningside (US)
The Center on Global Energy Policy at Columbia's School of International and Public Affairs seeks a Staff Associate III (Officer of Research) to support original research on domestic and/or international energy policy, geopolitics, technology, equality and justice, markets, development, or other relevant areas. The position will engage at a high level with key stakeholders.
Main tasks:
Initiate research, conduct literature reviews, generate or collect data, analyze and visualize data using Microsoft Excel and/or other tools;
Regularly contribute to outputs — including peer-reviewed journal articles, research reports, issue briefs, op-eds, and others — aimed at practical applications and accessibility by practitioners. Contributions will include editing and formatting manuscripts;
Provide support to new team members and manage workflow for team;
Support public discussions to improve the general understanding of complex issues;
Manage report production, rollout, and outreach, including event management, speaker invitations, media interactions, and other activities as needed.
Requirements:
Bachelor's degree in relevant field (public policy, economics, international affairs, political science, etc.);
At least 4-6 years of professional experience across some combination of the following topics: the power sector, electricity markets, renewable energy, natural gas, energy infrastructure development, energy investment, energy markets, energy policy, energy justice, the energy sector, and/or climate policy;
Strong verbal communication skills as well as excellent writing and copy-editing skills;
Strong project management skills, excellent management of internal and external communications, and extraordinary attention to detail.
Preferred qualifications:
Master's Degree in relevant field (science, engineering, public policy, economics, international affairs, political science, etc.);
Experience in developing and utilizing models and scenario analysis to quantify the energy system and/or climate impacts of changes in the electricity system;
Strong language skills, including proficiency in one or more languages in addition to English.
Deadline:
Screening of the candidates will begin immediately and the search will remain open no less than 30 days from the date of posting (27th May 2021) and continue until filled.
More information here.