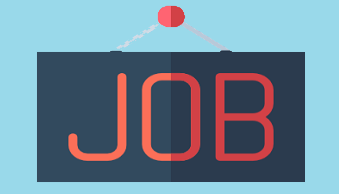 The Joint Global Change Research Institute (JGCRI) seeks a dynamic and inclusive scientist and leader to serve as its next Director.
JGCRI was established in 1998 as a partnership between Pacific Northwest National Laboratory and the University of Maryland, College Park and is known for its research, modeling and integrated analyses at the interface of human, energy, and environmental systems. JGCRI provides crucial scientific discovery and analysis for some of the most pressing issues of our day. Its collaborative, multidisciplinary approach has allowed its team to shape a distinctive portfolio of research that spans energy, water, land, climate, technology, economics, and policy. Researchers at JGCRI are dedicated to providing environmental and human systems research, analysis, and modeling that advances scientific understanding and supports decision-makers. The Institute's next Director will lead a world-class team of researchers, manage the steady growth and direction of the Institute, and serve as chief spokesperson and advocate for JGCRI and its work.
This is a critical moment for JCGRI to leverage its unique research identity and capabilities to support its future growth and impact, and the next Director will lead this charge. She/he/they must be someone with the ability to communicate effectively and persuasively with diverse stakeholders, including current and potential sponsors, policymakers, researchers, and others within the scientific community and beyond. The Director must be adept at managing collaborative, interdisciplinary teams and securing funding for scientific projects. Of course, this person must also be strongly aligned with the mission of JGCRI and possess a strong record of scientific achievement as well as a Ph.D. in a relevant scientific area.
For best consideration, please send all nominations and applications by March 27, 2020 to:
Jim Sirianni, Partner
Julia Patton, Senior Associate
DirectorJGCRI@storbecksearch.com
For more information, please visit JGCRI's home page at http://www.globalchange.umd.edu/.
PNNL is an Equal Opportunity/Affirmative Action Employer that is committed to hiring a diverse, talented workforce.  EOE Disability/Vet/M/F/Sexual Orientation/Gender Identity. Staff at PNNL must be able to demonstrate the legal right to work in the United States.